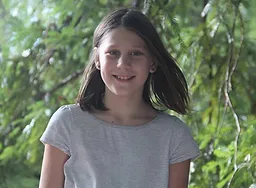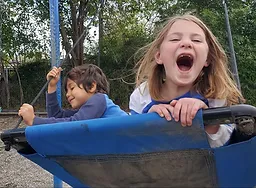 Thrive and Camp Wild Heart participants are expected to uphold a high standard of respect and kindness. The value of having each other's consent in play is discussed daily. "Did Joe say it was ok to paint on his paper?" "It doesn't look like Sam likes it when you pull his arm. Let's try talking to him to see if he wants to play with you."
Children are allowed freedom in so far as they do not impede on each other's freedoms and are respectful of our indoor and outdoor environments and personal safety, including their own.​
Participants who are disrespectful, dangerous, aggressive, unkind, destroy supplies or spaces, or in other ways impede on the freedoms of others may be asked to discontinue attendance. Usually, this starts with warnings and discussions. In most cases, the children love attending so much that they are quick to change their behavior so they may continue attending. In some cases, a short or long break from Thrive is instituted and in some cases, children are asked not to return. ​
In rare cases, including violence, families may be told their children can no longer attend at the first offense. All decisions are made by Thrive administration, there is no official board procedures. Thrive administration upholds the right to make decisions regarding suspensions and expulsions.​
For comments or concerns please email us at ThriveChico@live.com.