Where children are free to Learn, Imagine, Explore, Create, Play, Dream and Shine!
Welcome to Thrive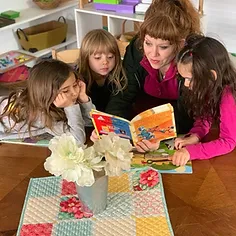 Thrive is an organization providing quality enrichment experiences for homeschoolers and afterschoolers.
Everything at Thrive is hands-on, project-based, interactive learning with plenty of time for socialization, creativity and making friends.
1. View Our Programs
2. Come In For A Visit
3. Choose Your Schedule
We are looking for dependable, energetic, instructors and camp leaders!
Fill out our application here!