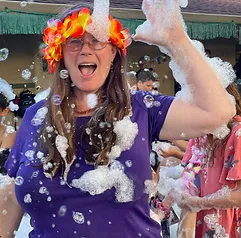 Cyndi Pereira - Director
As a young girl Cyndi (a.k.a Mother Nurture) always knew there was a better way to educate people than the traditional school experience. Together with a fellow homeschool and freedom-in-education enthusiast, Meghan, she created Thrive in 2011. While she is excited to put together all the great academic and enrichment classes to provide choices for students and families, her true heart lies in the open structured/democratic free school model which is the basis for the Self-Directed STEAM program.
The Thrive main campus provides a rich, peaceful environment combined with student interest-led projects where learning happens naturally all the time.
Her experiences include running after-school programs, being the Camp Director of Camp Chico Creek, and putting on community events. She has a BA in Liberal Studies with a minor in Child Development. Cyndi's goals include providing an environment where children feel respected, empowered, and free to make choices and gain the skill base needed to lead them into a happy and fulfilling future. She also strives to empower parents to make the choices that are best for their families.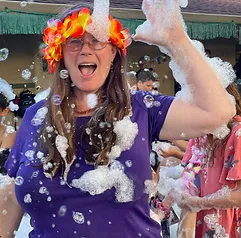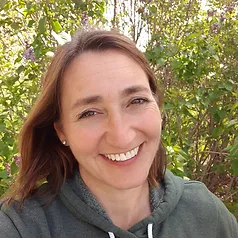 Anna Bell - Program Coordinator
Anna (aka Hummingbird) graduated from Chico State with a degree in Social Science and a Paralegal Certificate. From there she went to Chapman University and received my Multiple Subject Teaching Credential in 2002. She has worked with students in grades K-8th. Her goal is to establish a friendly, fun, and respectful relationship with each student. She has learned that when there is mutual respect, students are more willing to do their best. ​
In the summer of 2022 she became the Director of Camp Wild Heart and found that she also really enjoyed the administration side of the business. She has now made the transition from teacher to Program Coordinator.​
In her spare time she enjoys gardening (she love all flowers), reading, and cooking.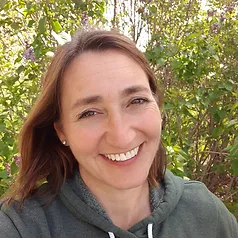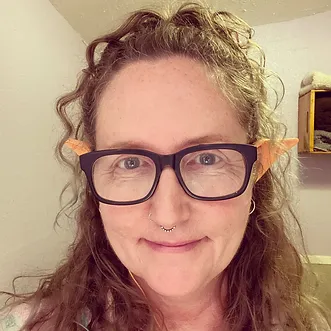 Meghan Anderson -  Finance Administrator
Meghan (aka Moonfairy) started Thrive with Cyndi in 2011. She veered away from Thrive to pursue her Early Years education degree and her Montessori training, and to work at Chico Montessori Children's House.
She is now back at Thrive in an administrative capacity. She works from home for the most part but can be seen from time to time on-site.​
She was heavily involved in the homeschooling community while she was homeschooling her, now adult, daughter. She volunteered for the HomeSchooling Association of California for a large part of her family's homeschooling journey, and also served on the Board of Directors. She was also the Butte County homeschooling contact for many years.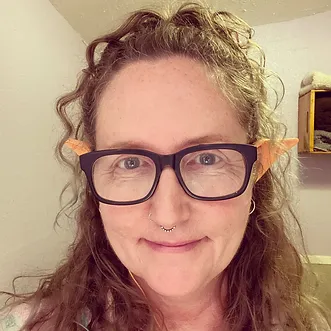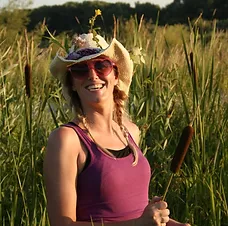 Cricket Hood - Environmental Education and STEAM Instructor
Ms. Cricket received her BA in Liberal Studies with an area of concentration in Environmental Education from CSU Chico. She has many years of experience volunteering and working with several outdoor education programs in the Chico area including four years as an intern and employee with the CSU Chico Outdoor Classroom. In her free time, she loves to continually learn about the natural world through talks and outings with the California Native Plant Society, The Altacal Audubon Society, the Chico Tracking Club, and the Chico Nature Connection Group. Cricket also has a great love for all animals and worked as a veterinarian assistant for twelve years. She is excited to share her love and knowledge of the natural world and science with students of all ages.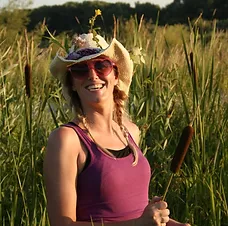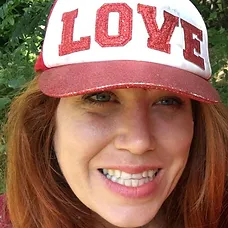 Joya Pedelini Cowan - Wee Thrive Instructor
Joya (aka Ms Flower) studied art and environmental studies at the University of Delaware and later on at Dixie State College in southern Utah. Joya worked and lived in Yosemite National Park as well as Zion National Park. Her love for nature inspired her to backpack through Alaska, Costa Rica, and Mexico. Joya feels that nature is the best teacher and medicine for all. While living in Zion she worked at the local elementary school as a teacher's aide. When she returned to Chico she decided to go back to school to achieve her early childhood education certificate.
Joya homeschools her own two children. Once her youngest was old enough to attend Thrive, she started to work in the Wee Thrive classroom. Joya connects with her students through arts, crafts, songs, and stories. Joya loves being part of such an amazing, enriching program that helps children realize their potential as creative learners.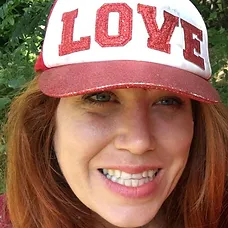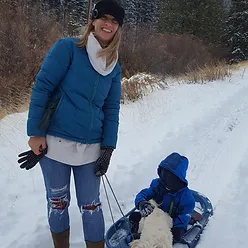 Joy Barry - Wee Thrive Instructor
Joy (aka Ms. Juniper) has had the pleasure of working with young children for almost 30 years. Playing, learning from, and teaching young children is her passion. She has a great love for giving children a format to learn through play. Nature has always been an important part of her life, therefore she uses it as an emphasis in her teaching style. She feels so fortunate to be teaching Wee Thrive classes here at Thrive.
She also stays busy with her husband and family of four boys, (three are teenagers). Her family also includes 2 bearded dragons, a corn snake, a guinea pig, five fish, a cat, and three dogs.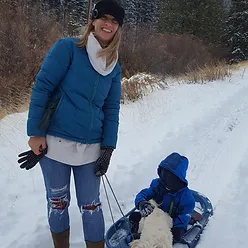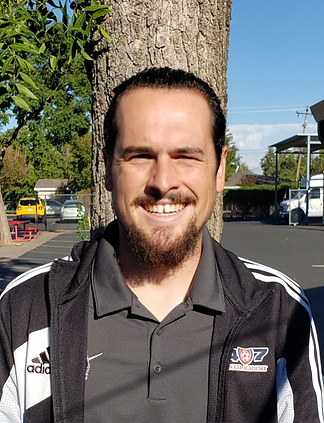 John Flynn - Instructor, Tutor, and Coach
John (aka Moose) is currently working towards his degree in Psychology at Chico State with plans to go forward in the credential program to teach. He has played and coached competitive soccer his entire life and is currently coaching three soccer teams; two competitive club teams as well as Varsity Men's at Oroville High School. He has worked with children ages 3-17 and is happy to continue that experience at Thrive. He aims to build quality and respectful relationships with individual students and staff as well as helping create an inclusive environment where everyone can thrive.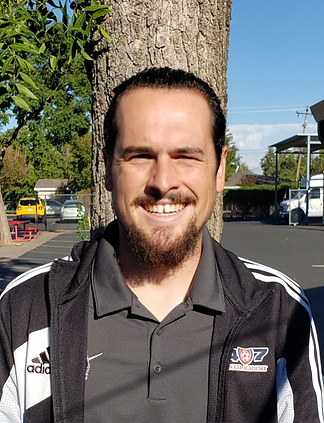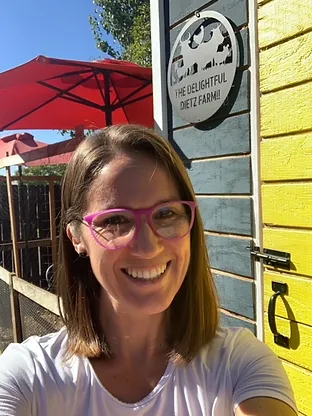 Morgan Dietz - STEAM Instructor
Morgan (aka Ms Meadow) has been a homeschooling mother for over ten years. She is grateful to have developed a deep respect and appreciation for the lifelong adventure of learning. As a teacher by nature, she has taught a variety of subjects from fitness, nutrition, and motivation - to childbirth, early childhood education, and beyond. She is thrilled to be a supporting member of the Thrive team where children are given the freedom to learn in the ways that suit them best.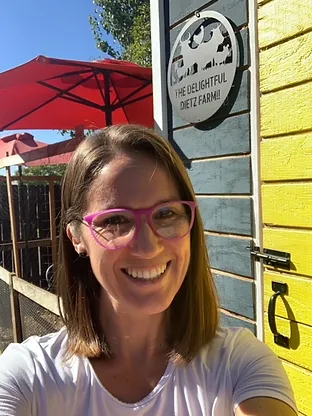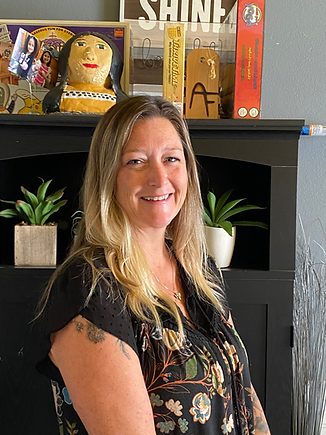 Jenessa Chiaramonte - Instructor
Jenessa (aka Honeybee) received a Bachelor's degree in Child Development from Chico State University. Her family has been keeping bees for over 50 years. She now travels with her husband and three children to Wyoming and Utah to follow the bees. She has been homeschooling for many years and her children have been attending Thrive for all of those years. She is a big part of our Heart of Thrive Foundation that helps raise money for Thrive and she loves being a part of the Thrive team.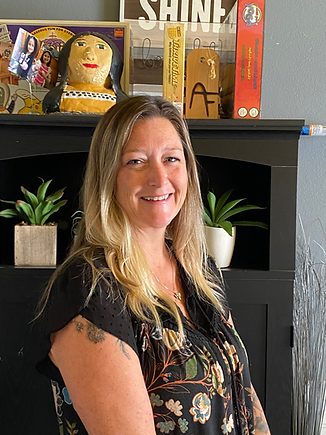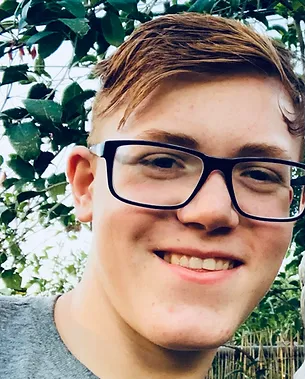 Gannon Smith- Instructor Aide
Gannon (aka Firefly) attended Thrive for 8 years and is now a Thrive "graduate". He loves leading the kids in activities, being a good example, and being helpful to all the kids that attend. In his free time, he enjoys flying his drone, being outside, and videos. After he graduates high school he'd like to travel and go on some adventures.