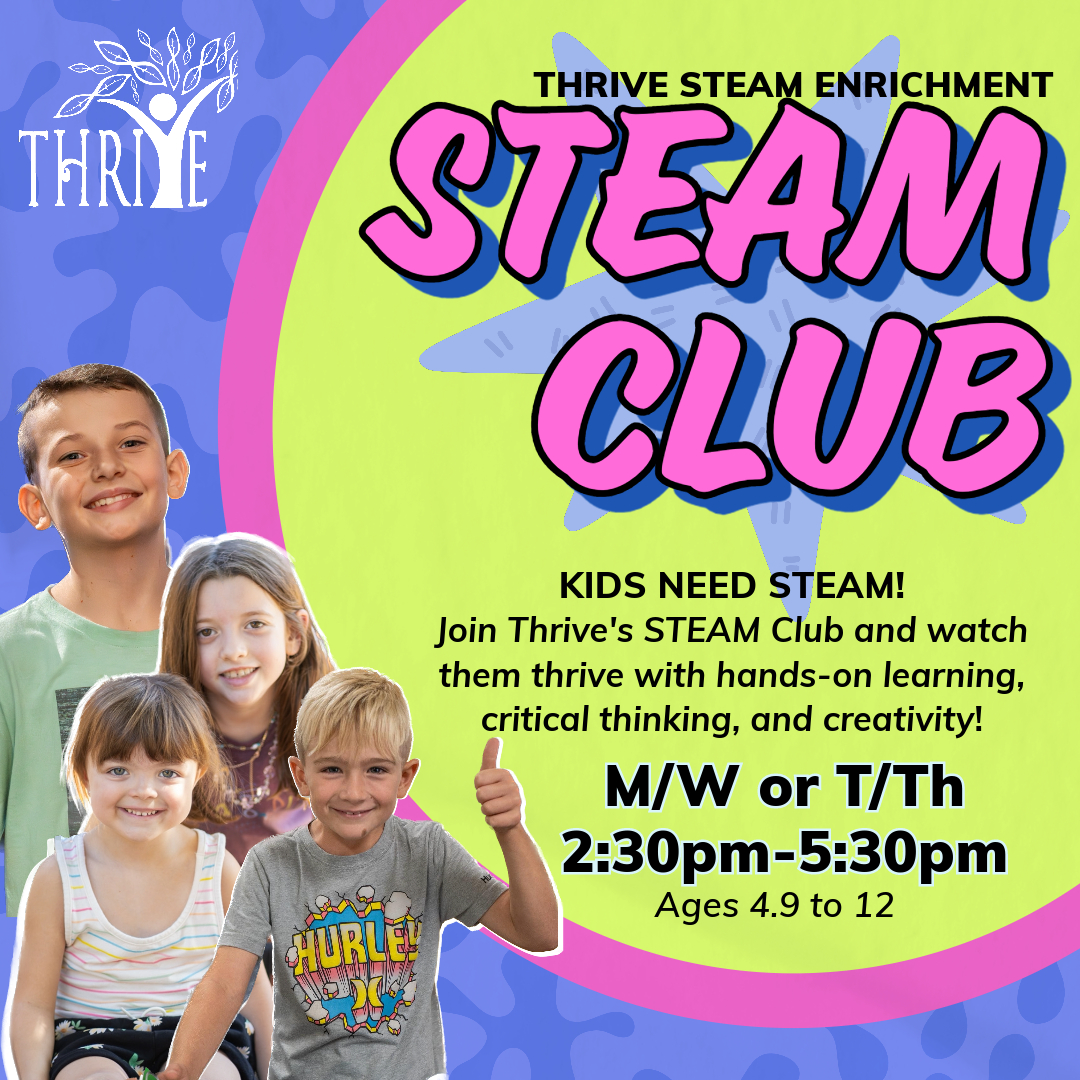 2023-24 Registration Information:
Drop In & Set Schedule Afterschool options are open for Registration.
Choose to attend on the days that suit your schedule.
Thrive is open Monday to Thursday afternoons only!
We are closed on Friday afternoons!
Purchase a package and use the days whenever suits your schedule.
5 day package: $150
10 day package: $295
15 day package: $435
30 day package: $855
60 day package: $1,680
The larger package you buy, the bigger the discount!
 Thrive is NOT a school nor a daycare. We are an organization offering academic and enrichment opportunities for homeschooled students and after school students. We do not offer grades, credits, or school units. To legally homeschool, students must file a private school affidavit or be enrolled in a homeschool charter school.

The mission of Thrive Enrichment is to provide a safe and supportive community for children and families to engage in enriching experiences that promote personal growth, creativity and imagination. We encourage learning through exploration and play while creating friendships and memories that last a lifetime.
Find out more about our programs and fill out form below.