Annual Costume Parade & Trick or Treating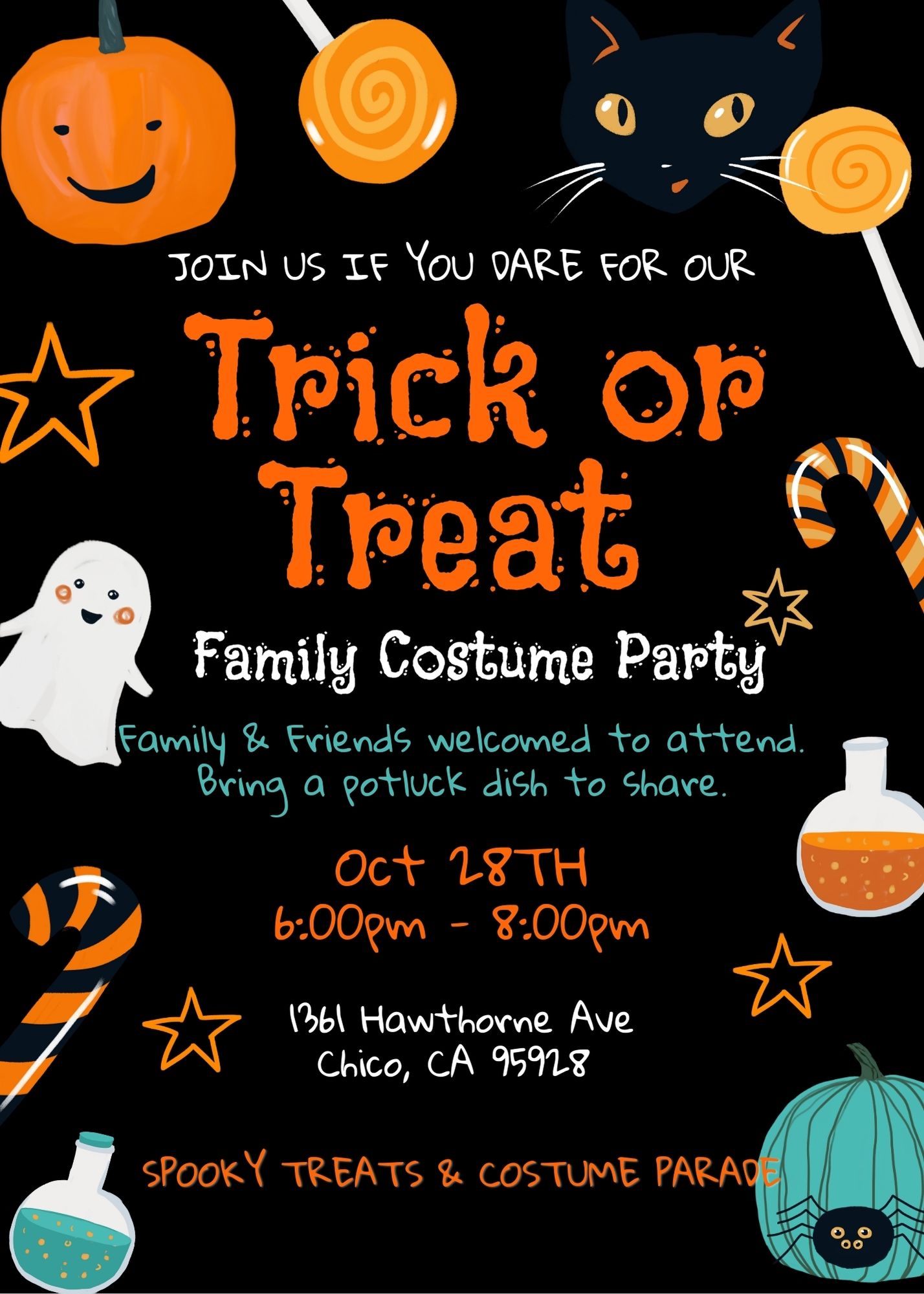 Join us for our annual costume parade and trick-or-treating community potluck party!​
Event Details:
This event is open to all Thrive families FREE!
Saturday, October 28th 2023 from 6-8pm. 
6:30pm- Costume Parade Begins
6:45pm- Trick or Treating
Optional Haunted House ($2-5 requested donation)
Please bring a potluck dish to share.
Donations of "trick or treating" candy are needed, and can be brought by Thrive anytime we are open.​
This is a family event and NOT a drop-off event. An adult/guardian needs to stay to supervise their kids.
Bring the whole family as this is a great opportunity to meet fellow Thrivers!
We know not everyone celebrates Halloween so we've planned this event as an optional activity on a non-Thrive day. All Thrive families are welcome to join us free and no one is required to attend.