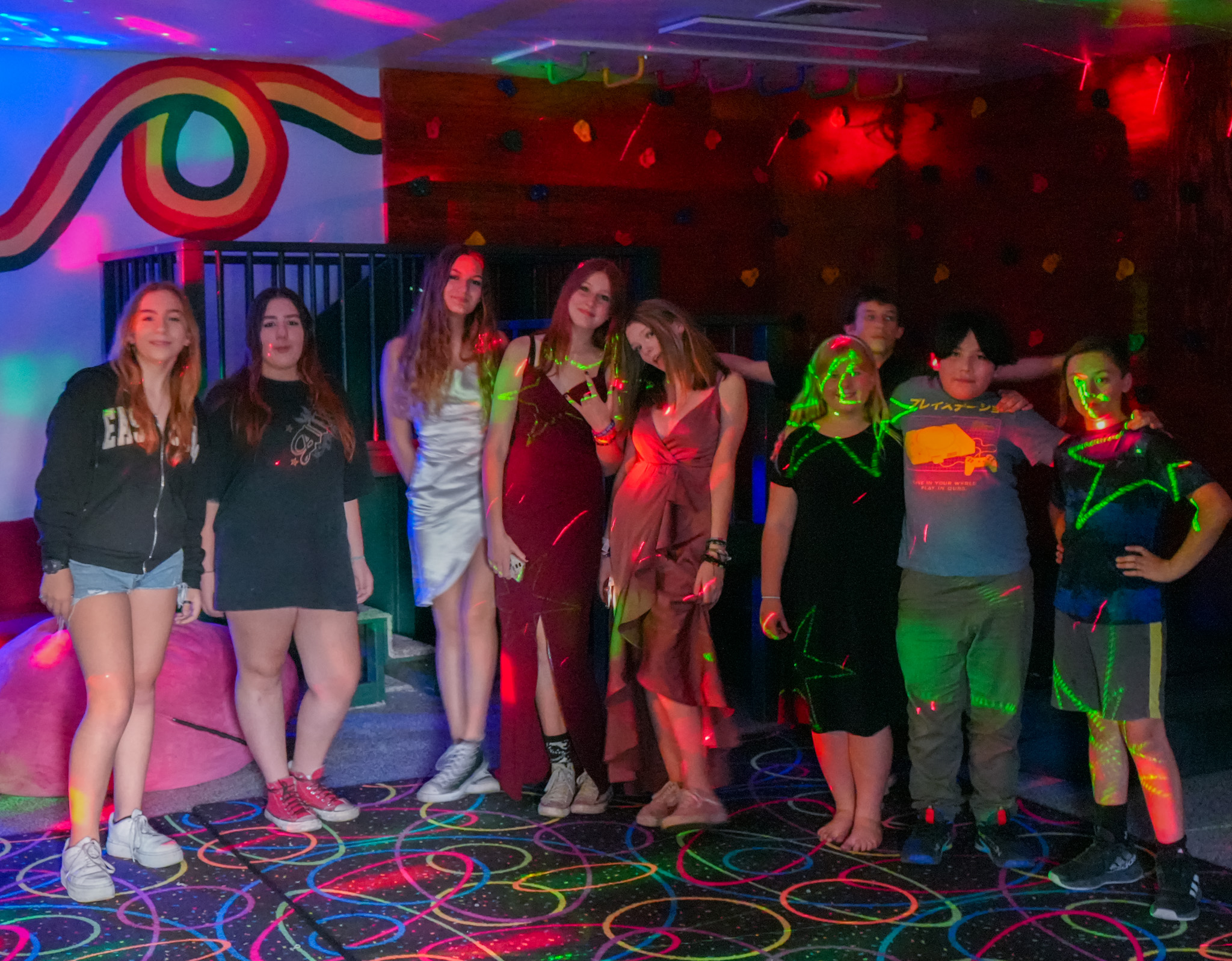 Teen Social Events at Thrive! Open to all 13 to 17 year olds.​
Upcoming Event Dates:
February 17, 2024 - 6 pm-9 pm: Casino Night - $30
April 20, 2024 - 7 pm-10 pm: Semi Formal Dance - $40
Come to Casino Night! Play games, win prizes, and eat snacks!
Chico's premier Semi-Formal Dance for homeschooled teens is in April! Snacks and drinks are provided!
REGISTRATION & WAIVER IS REQUIRED. You MUST register online for these events!
No refunds for no-shows.​

Sign up for Teen Event Updates!
Sign up for our text & mailing list to receive updates for our Teen Events.
All 13 to 17 year olds are welcome but those who can not uphold a high level of KINDNESS AND RESPECT will be asked to leave early or not to return at the discretion of management with no refund.​
TEENS ONLY. No younger siblings or parents may stay during these events. Events are run and supervised by Thrive staff. Exceptions might be made for 12 year olds. Contact Thrive if this is desired.​
​NO violence, drugs, alcohol, sexual activity, disrespectful or threatening activities, vandalism, theft, destroying of property or name calling.
Our staff will monitor for these behaviors and teens will be sent home early and/or asked not to return at the discretion of management.
​Our staff will not "baby guard" or monitor for behaviors such as phone use, bad word use (as long as it is not directed at another person), clothing choices or song requests. Likewise we will not interfere with minor positive displays of affection such as hand holding, slow dancing or kissing done with consent. We will not allow "making out" or sexual activity that goes beyond what is normally acceptable in public spaces. We will not tolerate any form of unwanted physical contact.
​Once at Thrive teens are asked to stay until 9pm unless a parent/guardian ok's leaving early. At 9pm teens are no longer in the care or supervision of Thrive staff.​
Please call 530-809-4638 for any questions or concerns.