Middle School Age STEAM Classes
Ages 11 to 13. 
This Self-Directed Learning Environment offers participants both independent and instructor-led, hands-on and engaging Science, Technology, Engineering, Art, and Math activities all designed with this older age group in mind. There is still plenty of time for discovery, activities, socialization, and play.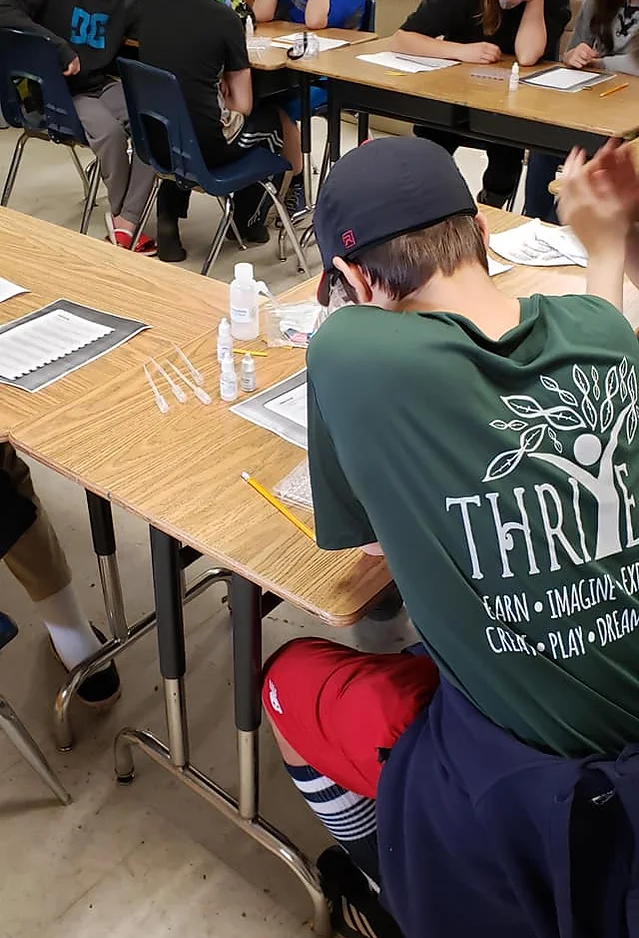 Middle School Age STEAM Classes
Once they have reached a stage where they are ready to engage in a more instructor-guided experience, our middle school aged students are ready for extra challenges.​
We utilize a project based approach with these older students. It is a student-centered, yet instructor-guided, approach where participants gain a deeper understanding of subjects through hands-on projects, active exploration, and real-world problem-solving and challenges.​
Many themes will be explored: from robotics, to Mars exploration, to giant numbers, to human body systems. No matter the theme, our older Thrivers are engaged, challenged and presented with new information and ideas.​
As always, there is plenty of time for socialization and making friends during this time of life when cultivating friendship is so important.
Self-Directed Middle School STEAM is on Mondays and Wednesdays 9 am to 1:30pm; $325 per month; ages 11-13

Hands-On Middle School STEAM is on Mondays and Wednesdays from 2:30 pm to 5:30 pm; $225 per month; ages 11-13
Middle School Self-Directed STEAM
Our most popular program extends up to the older students with Self-Directed space just for the middle schoolers.
Students are guided through goal setting activities with leaders who will help them to set and reach the goals they choose for their own education.
Middle School Self-Directed students have access to an inviting space with age appropriate tools and activities. With supervision and training, students have use of things such as electronic parts, high temp hot glue, a 3D printer, tablets, and computers and board games in a space designed specifically for older students.
Mondays and Wednesdays 9am to 1:30pm, $325 per month
Ages 10-13